In the last PPV of 2017 Clash of Champions; we have a few titles to be decided and scored to be settled before The Road to Wrestlemania begins in January.
The Phenomenal One AJ Styles won the WWE title from Jinder Mahal on an incredible Smackdown in Manchester last month but now Jinder gets his shot at revenge.
Charlotte Flair defends the SmackDown Women's Championship against Natalya in a rare Lumberjack Match, with the ring surrounded by superstars.
The United States Championship is up for grabs in a triple threat match and the SmackDown tag titles on the line in a fatal 4-way encounter.
Meanwhile Randy Orton and Shinsuke Nakamura face Kevin Owens and Sami Zayn, with Shane McMahon and Daniel Bryan as special guest referees.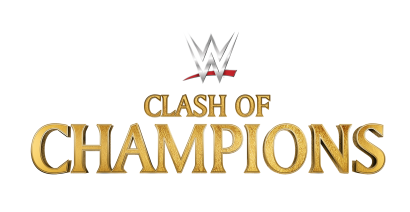 Zack Ryder v. Mojo Rawley | Clash of Champions Pre-Show
Result: Mojo destroyed Ryder and knocked him out with a running forearm into the corner.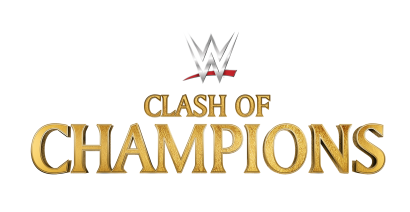 Dolph Ziggler v. Barron Cobin v. Bobby Roode | Triple Threat | US Championship
Results: Corbin went for the End of Days on Roode and at the same time, Ziggler hit the Zigzag on Corbin. Ziggler pinned Corbin and won the US Championship.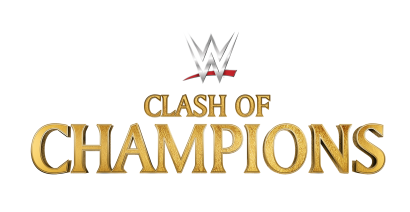 New Day v. The Usos v. Chad Gable & Shelton Benjamin v. Rusev & Aiden English | Tag Team Fatal Four Way | Smackdown Tag Team Championship
Results: After so many close calls from all sides, Gable started German suplexing everyone. The Usos stopped this and took him down with a top-rope splash.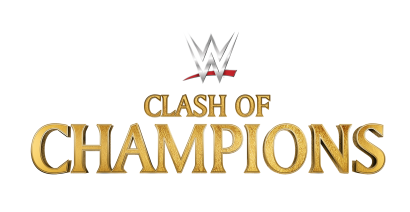 Charlotte Flair v. Natalya | Lumberjack Match | Smackdown Womens Championship
Results: The Lumberjacks all brawled between themselves until Naomi and Charlotte took them out with splashes to the outside. Left alone, Charlotte was able to defeat Natalya with the Figure Eight. After the match, an emotional and angry Natayla yelled that everyone turned their back on her and in return, she's going to turn her back on the company and its fans.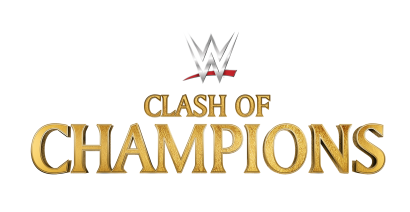 Breezango v. The Bludgeon Brothers
Results: A terrible match ending with the Bludgeon Brothers slamming Fandango with a double Rock Bottom. Afterwards, they cut a nonsense promo– Could have been on the pre show or canned completely to be honest.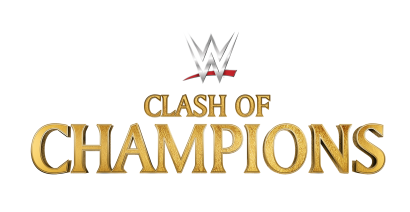 Shinsuke Nakamura & Randy Orton v. Kevin Owens & Sammi Zayn | Special Referee Match | Stipulation: If Owens & Zayn lose they are fired.
Results: As pinfalls got nearer and nearer, Shane and Bryan started arguing more, especially when Owens shoved Bryan into a counting Shane. Sami tried to pin Orton, but Shane refused to make the full three-count. Orton tried to RKO Sami and it was reversed into a roll-up. With Shane distracted, Bryan made a quick three-count and gave Zayn and Owens the win.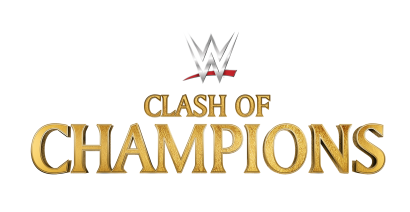 A.J Styles v. Jinder Mahal | WWE Championship
Results: AJ took out the Singh Brothers and survived the Khallas before making Jinder tap to the Calf Crusher.
OFFICIAL RESULTS
Quick Results
Quick Results
– Pre-Show Match: Mojo Rawley defeated Zack Ryder @ 7:16 via pin [**½]
– WWE U.S. Championship Match: Dolph Ziggler defeated Champion Baron Corbin and Bobby Roode @ 12:13 via pin [***½]
– WWE Smackdown Tag Team Championship Match: Champions The Usos defeated The New Day, Shelton Benjamin & Chad Gable, and Rusev & Aiden English @ 12:57 via pin [***]
– WWE Smackdown Women's Championship Lumberjack Match: Champion Charlotte defeated Natalya @ 10:35 via submission [*]
– The Bludgeon Brothers defeated The Fashion Police @ 1:57 via pin [NR]
– Owens and Zayn's Careers on the Line: Sami Zayn & Kevin Owens defeated Randy Orton and Shinsuke Nakamura @ 21:43 via pin [*]
– WWE Championship Match: Champion AJ Styles defeated Jinder Mahal @ 23:08 via submission [**¾]